Impact of climate change on mental health
When we think of the impacts of climate change, we immediately think about extreme weather events, drought, flooding and their effects on the environment, agriculture, infrastructure, economy, and possibly on physical health but never on mental health and we even hardly hear about it. We are familiar with the impacts of climate change on health like allergies, asthma, injuries due to storms and floods, and many more whereas we do not mention the link to mental health in the dialogue.
 It is time to enlarge information and actions on climate change and health, including mental health. The impacts of climate change on mental health can arise directly and indirectly. Natural disasters and climate change-induced extreme weather events can have immediate impacts on mental health in form of trauma or shock due to injuries, loss of a loved one, loss or damage of property, loss of livelihood, which may eventually result in post-traumatic stress disorder, mid stress, high coping behavior such as substance abuse, grief, survivor guilt, recovery fatigue. 
We can not only associate the impacts of climate change on mental health with disasters, long-term climate change has also a significant impact. These changes can affect habitation, agriculture, and infrastructure which impact the quality of life and force people to move thus resulting in loss of identity, being disconnected to neighborhood and community. People can also be affected before the natural disaster occurs, some disasters like floods force people to move, which can result in anticipatory trauma. A simple example is the recent Hurricane Ida that caused catastrophic floods across the Northeastern United States. Forecasters had predicted the path of the storm for several days as well as the potential for the system to intensify and people had to move. Some people are more affected than others, children, the elderly, pregnant women, people with mental illness, refugees, homeless but more importantly emergency workers and other people involved in responding to extreme weather-related disasters. These individuals are both responders and victims, having to provide emergency care while coping with the impacts of the disaster.
 I remember sharing with some friends what I was writing on, and they told me how they can relate to it. One said how she recalls when she was young, she used to see on Tv what will happen to the planet with all the climate changes and anthropogenic activities and decide to not have kids if that's the kind of environment they will be living in. Another one shared that when the rainy season approaches, she is always worried about the flood, and doesn't get to enjoy the season, in Rwanda floods are common due to heavy rainfall. Dealing with the health consequences of climate change needs rooted actions in both mitigation and adaptation at all levels, from global to local, and from all sectors and individuals. Key aspects in climate change mitigation include reducing energy demand; a transition from fossil fuels to renewable energy; reducing emissions from agriculture and forestry, and strengthening land-based emissions sequestration. 
Climate change adaptation includes interventions that tackle the effects of climate change by adjusting, moderating, and coping with the risks and impacts of climate change. With a specific focus on mental health and climate change, psychological adaptation requires a set of responses, which include concrete actions on behalf of mental health practitioners. Such actions may consist of: communicating about climate change and mental health in a way that helps people to see that it is relevant and important to them. It requires coping strategies to manage the feelings and thoughts that arise so that people can face up to, and come to terms with, these threats and consequences rather than avoiding the problem of climate change.
1. Climate effects on mental health- Centers for Disease Control and Prevention
https://www.cdc.gov/climateandhealth/effects/default.htm#:~:text=Syndicate-
,Climate%20Effects%20on%20Health,-Climate%20change%2C%20together
2. Paolo Cianconi, Sophia Betrò, Luigi Janiri. The Impact of Climate Change on Mental Health:
A Systematic Descriptive Review, 2020.
3. Susanta Kumar Padhy, Sidharth Sarkar, Mahima Panigrahi, Surender Paul. Mental health
effects of climate change. 2015.
4. https://yaleclimateconnections.org/2020/02/how-climate-change-affects-mentalhealth/#:~:text=How%20climate%20change%20affects%20mental%20health
5. https://www.healthline.com/health/mental-health/climate-change-mentalhealth#:~:text=Climate%20Change%20Is%20Affecting%20Mental%20Health%20%E2%8
0%94%20Here%E2%80%99s%20What%20You%20Can%20Do%20About%20It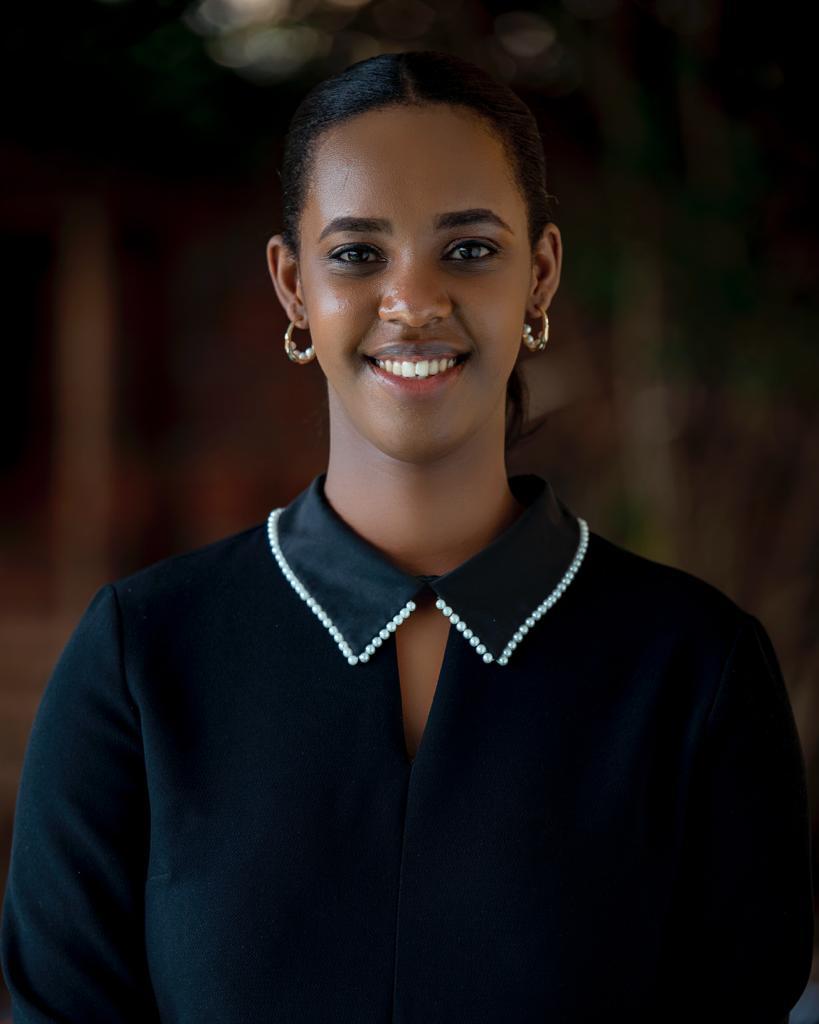 Adeline Cyuzuzo, is a young Rwandan female. Graduated in water and environmental engineering at the University of Rwanda in 2018. Currently, she works as an executive assistant in a non-governmental organization called The Green Protector and also as the coordinator of storytelling in a youth-focused organization called Loss and Damage Youth Coalition. On top of that, she is driven by change and aspires to achieve climate justice by raising her voice and advocating for the frontline community.